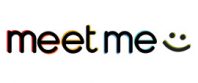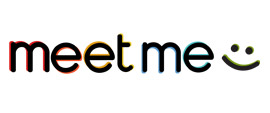 ABOUT
If you are looking for something different other than just ordinary singles dating websites, then MeetMe.com is not the best sex-dating site for you. It will not help you find new friends nearby who will share your interests and want to chat. Allow us to give you an idea of what type of the site MeetMe.com is – the site is designed to take the theory behind the social network like Facebook, and MySpace. It will help you meet new people, rather than just connect you with your established friends as they say. But don't get fooled.  The site started when a pair of teenage siblings got the idea to create a digital yearbook rather than a traditional print version, as a result of their idea they called the site "MyYearbook".  In 2012, the site was rebranded as a social networking site on which you could meet new people rather than just keep in touch with your old friends, that is why the site was renamed into "MeetMe". The site continued to grow and had become one of the best sex dating sites in America in 2012. This is what the site has been promoting, but do you know what the site is for me? Imagine Facebook, MySpace, and a crappy dating site having an ugly love child. That's MeetMe.com. That is what the site is for me!
FEATURES
Profile creation is very basic and it is free to join this website. Most of the people on the site just entered a few sentences about themselves. By simply searching through the member directory, you can already add random friends. And if your profile is not set to private, anyone can write on your wall and can comment even if you are not friends. I would have accepted the idea if Meetme.com labeled themselves more like Facebook rather than a dating site. There might be a bit of a dating aspect on the site, hopefully, so let's try to check on that.

You can tell that some of the members are actually looking for a relationship, but most members of the site are really just looking for friends to chat with. Genuinely speaking, I consider this site as the worst dating site we ever reviewed for meeting anyone. This site can never be one of the best sex dating sites simply because you cannot meet singles that are interested in a relationship. This website can be of use only if you are just screwing around and trolling people. But for someone interested in meeting people and getting into a relationship, I think Craigslist or even Facebook is far better than this website.  Meetme.com doesn't cost you anything, but you'll have to check your maturity level at the door.
Experience with the Website
In one review, one said that she found her current lover from Meetme.com which started by randomly admiring guys until he messaged her, talked and one thing led to another. I doubt this to be true if I base it off of our experience, which we will share on this particular review.
Members of the website are mostly just looking for something to make them feel better about themselves or to raise their morale and not into getting a serious relationship. For example, there are tons of insecure women on the website that will ask guys to "Rate" them. Men will give them a score of 1-10, just as women do for men seeking an ego boost. Is this how one of the best sex dating sites should work? I don't think so. We didn't take this site seriously in terms of getting dates. Women on there aren't looking for love or even looking for a relationship, so why else should we be wasting our time to join this website? The only diverting part of the site that I somewhat consider entertaining is the feature where you can ask women random questions on their wall. Most guys would ask members to rate them, or tell a woman how sexy she is (even if she is fat and ugly). They can sometimes ask her if she'd like to trade nude photos. So you can really understand how childish it is and that is exactly the reason why we wanted you to check your maturity level earlier.
GENERAL ASSESSMENT OF THE WOMEN
 Some women on the website are attractive, but most of them are not.
They are very snobby women.
They lack maturity and can never get into a serious relationship.
We can't find a serious reason for us to share our results, but just in case you want to know, here it is. We didn't meet anyone when we used the website. This is true. About 450 emails were sent out to completely random strangers in our effort to determine if Meetme.com is really one of the best sex dating sites. And what happened? Since most women on the website don't pay attention to their inbox, we only got 15 responses. Now, you do the math!
CONCLUSION
Meetme.com is not one of the best sex dating sites. We know that from the start. This site is a total scam and is not a legit dating website and NOT for real! The site is so creepy that you have to be careful. I saw a review saying that Meetme.com created a profile for this guy, without him actually knowing or doing it himself. Facebook has it as an app and it used his Facebook name and profile. At first he was receiving emails, but thought it was just spam, and ignored it.  Later, he found out that some profile had been created with his information. How can you become one of the best sex dating sites if you're into fraud?
As a team, we wanted to try something different for our review. It was entertaining for about an hour, so we spent some time trolling. Later it became boring and unsophisticated. It's like a kid-stuff. It was a total waste of time because we didn't meet anyone on there, but at least we didn't pay anything. But I can definitely say that Meetme.com is not one of the best dating sites. We had more fun and success with some other dating sites, compared to this.